Why is SMART EXPO exciting?
What functions does SMART EXPO have?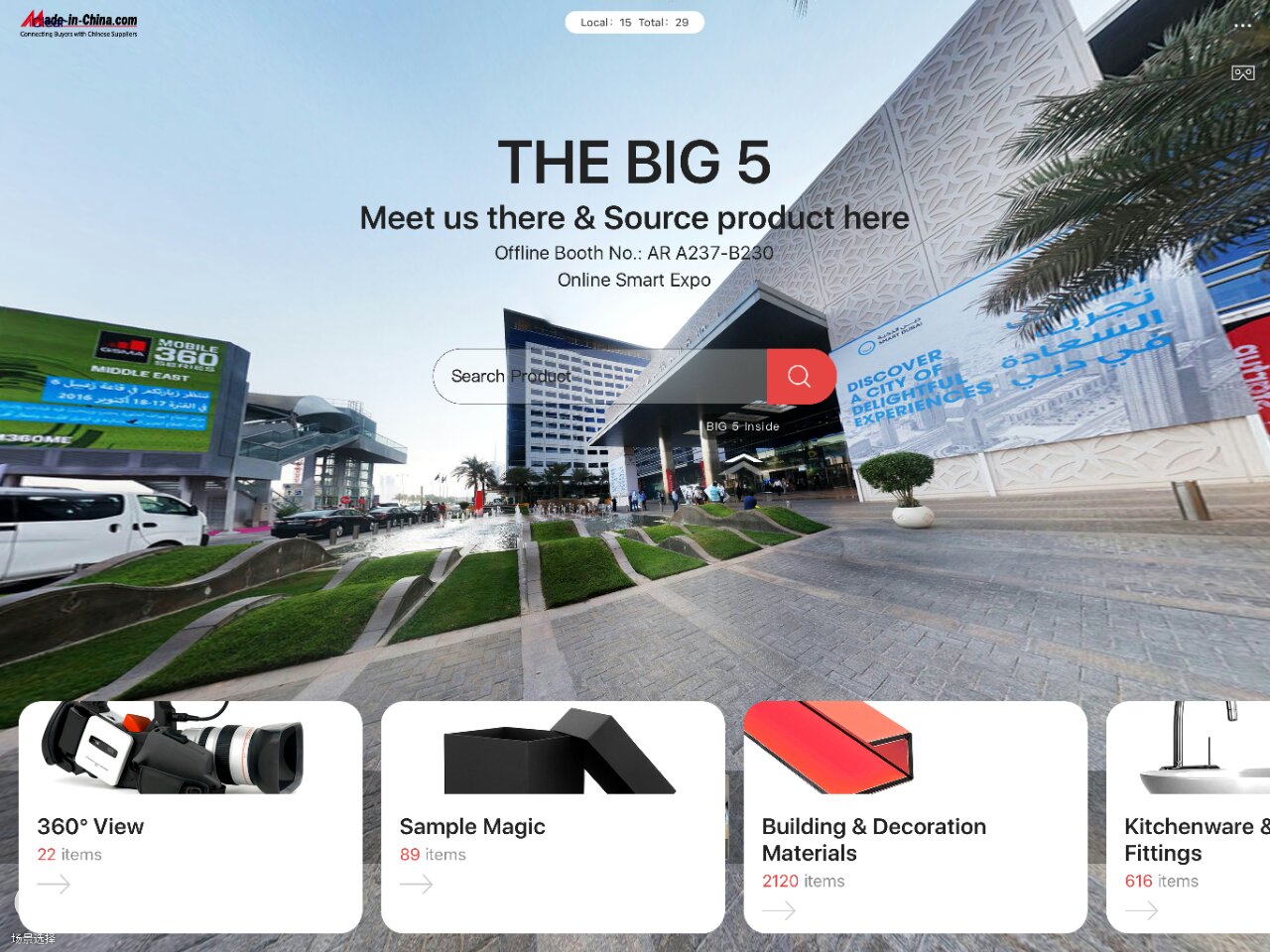 SMART EXPO is a new version of exhibition, showing online and on-site together.
In SMART EXPO, one of the highlights is that it integrates the newest technology---virtual reality. it uses panoramic camera so that visitors can enjoy 360° view both online and on-site. By this new technology, buyers can have the most real experience and easily check the factories and commodities of those quality Chinese suppliers.
Enjoy the technology in SMART EXPO. It offers the reality and security for buyers in Middle East.
On-site address: Ar.A231-B230, Arena Hall, World Trade CenterDubai
Online address: http://expo.made-in-china.com/big5/suppliers